After months of preparation and anticipation, your desired international travel trip is approaching! That's great news, but it also means that you need to be sure that you are ready for everything. For a safe and enjoyable international travel journey, there are some tips you must know. After all, having travel issues while away from home is the last thing you want.
We will be providing some essential tips regarding international travel in this post to ensure that your trip is as safe and enjoyable as possible. Keep reading to get to know the 7 key factors you should take into account before leaving on your trip, from packing to passports. Whether you're a seasoned traveler or this is your first time traveling abroad, following our advice will guarantee you a pleasant trip!
7 Must-Know Tips for International Travel at a Glance
Do Your Research and Check Travel Advisories
Make Copies of Important Documents
Check Visa and Passport Requirements
Get the Necessary Vaccinations
Stay Informed
Get Travel Insurance
Pack Smart for Your International Adventure
7 Must-Know Tips for International Travel 
1. Do Your Research and Check Travel Advisories
The most significant aspect of planning an international travel trip is conducting research. Check the most recent travel advisories for the country (or countries) you'll be visiting before you leave. Pay close attention to any security dangers or advisories issued by your government, and take further safeguards if required.
You should also become acquainted with the local customs and norms of the country you are going to. This will help you stay safe and avoid potentially humiliating or dangerous situations, while also avoiding insulting local sensitivities.
Before you leave, research any medical needs, such as immunizations, and ensure that your passport is valid. Finally, it's a good idea to brush up on some of the languages of the country you'll be visiting as a little bit of knowledge can go a long way!
Read more: Strategies to find affordable flights
2. Make Copies of Important Documents
When it comes to international travel, proper preparation is essential, and one of the most important things to remember is to make sure your paperwork is in order. To be on the safer side, always create duplicates of your passport, visa, driver's license, and any other important documents.
Keep a copy of these documents at home and put another set in a separate bag or secure digital folder in case something happens to your original documents while you're on the move. This way, you won't have to scramble to get a replacement or try to explain yourself in a foreign language if something gets lost or stolen.
You should also keep information such as contact numbers for embassies and consulates, insurance policy numbers, credit/debit card phone numbers, and hotel contact details handy so you can easily access them if needed.
It is also a good idea to email a friend or family member back home with these details just in case. You can also scan these documents.  If your documents were destroyed or lost, having access to this information will make it much easier for you to replace them quickly and safely while abroad. This will come in handy should something go wrong on your trip.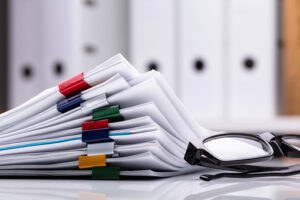 3. Check Visa and Passport Requirements
No matter where your international travels take you, you should always be prepared. One of the most important steps is to make sure that you have the necessary visa and passport requirements in order.
Before traveling, double-check the validity of your passport and any visa requirements for the country or countries you'll be visiting. Most countries need your passport to be valid for at least six months after your departure date.
It is also a good idea to check if you need a visa ahead of time and apply as soon as possible since processing times can vary greatly. You may also need to present evidence that confirms you'll be leaving the country shortly after arriving, such as return travel tickets or an invitation letter from a local host.
If traveling with children, make sure that each child has a passport; check if any additional documents are required for minors traveling alone or with one parent.
Read more: The ultimate guide to easy countries to travel to abroad
4. Get the Necessary Vaccinations
Ensure you get your vaccinations before you travel internationally. It is important to get any vaccinations that are recommended for the country you are planning to travel to. Many countries demand documentation of specific vaccines, such as the yellow fever vaccination, to enter the country lawfully.
Check with your local health agency to see what immunizations they recommend. Get travel health insurance that covers emergency medical evacuation and hospitalization as well. You never know when you might become ill or injured while traveling abroad, and it's highly recommended that you have a backup plan in place in case of an emergency.
Depending on the country, getting medical treatment can be very expensive; without a plan in place, it can quickly become financially crippling.
5. Stay Informed
Be sure to stay abreast of the travel advisories for your destination and any visas you may need for entry into your chosen country. You should also take time to learn about cultural norms, dress codes, and local customs so as not to offend or look weird amidst the crowd when you arrive at your destination. This will not only make your vacation more fun, but it will also help you avoid problems along the road.
6. Get Travel Insurance
One of the most important foreign travel suggestions is to purchase travel insurance. It may be tempting to think that you won't need it, but it will provide you with peace of mind to know that you're covered in the event of emergency or medical bills during your travels.
Why should you get travel insurance?
Travel insurance comes with a lot of benefits. Some of these include:
Travel insurance covers a lot, from medical assistance and evacuation to trip cancelation and theft protection. Policies can differ widely, so compare different providers before settling on one.
If you are planning a long journey—for instance, a several-month backpacking trip—it makes sense to invest in travel insurance to protect yourself in case anything goes wrong. That way, if something unexpected happens, such as lost baggage or a medical emergency, you have help getting out of the situation quickly and safely.
When shopping for travel insurance, make sure the policy fits your needs. Consider the number of days you are traveling and look for plans that cover medical expenses and any other activity you may engage in while abroad. Also, if some countries are off-limits due to political instability or pandemics, make sure these are included in the policy too.
7. Pack Smart for Your International Adventure
When going overseas, it is important to be prepared for everything. One of your main goals should be smart packing for your trip. Being planned and prepared will guarantee that you have all you need for your international travel so that you can enjoy it. Packing smart will help ensure a safe and enjoyable experience no matter where you are headed.
Below are some tips to get started:
Pack light but make sure to have all the essentials:
To avoid getting weighed down but still have everything you need, make sure to only pack the essential items that you will need while on the road. This could include extra socks, comfortable shoes, toiletries, a neck pillow (for those long plane rides!), and every other thing on your list of essentials.
Keep copies of vital papers:
This cannot be overemphasized as it has caused a lot of problems for international travelers. Before embarking on a foreign trip, carry copies of important documents such as your passport, driver's license, and travel insurance policy. That way, if something is lost or stolen while you're traveling, you'll have an emergency backup.
Take advantage of travel-sized items:
Whenever possible, take advantage of smaller travel-sized items like toiletry bottles and makeup containers so that you can store more with less space taken up in your luggage.
Pack a change of clothes in your carry-on:
Always make sure to bring a change of clothes with you on the plane just in case your luggage doesn't finally arrive with you at the same time! This is an especially good tip if you are only traveling with carry-on bags because you won't want to find yourself without anything for a few days until your checked bag arrives at its destination.
We also recommend:
Conclusion
International travel is an exciting and rewarding experience. With the correct information and planning, you can make the most of your trip and return with memories that last a lifetime. Make sure to explore your location so that you can maximize your time by enjoying the best that the place has to offer.
Pack light, keep cautious, and double-check your travel documentation. Above all, follow local laws, customs, and practices to guarantee a pleasant and safe journey. We hope you enjoyed the article. We would love to hear from you in the comment section below!